About 6 1/2 miles north of downtown Traverse City, in the crystal clear Caribbean-like waters of the Grand Traverse Bay, lies a unique 200 acre landmass known as Power Island. Prior to 1987, it had various names like Rennie Island, Marion Island or Ford Island, depending on the current owner.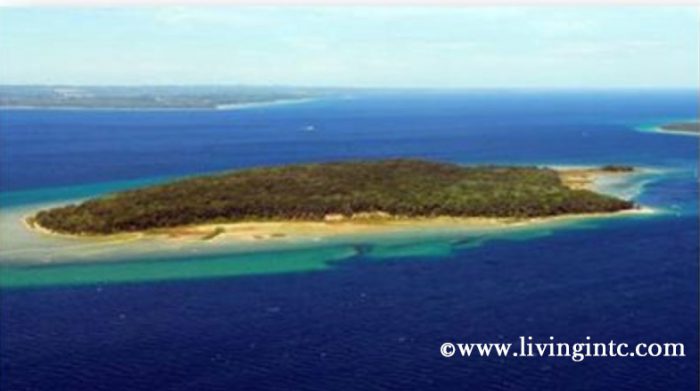 From the Bowers Harbor Boat Launch on the northwest side of Old Mission Peninsula, it's just 3 miles. With a powerboat it takes about 10 minutes to arrive there.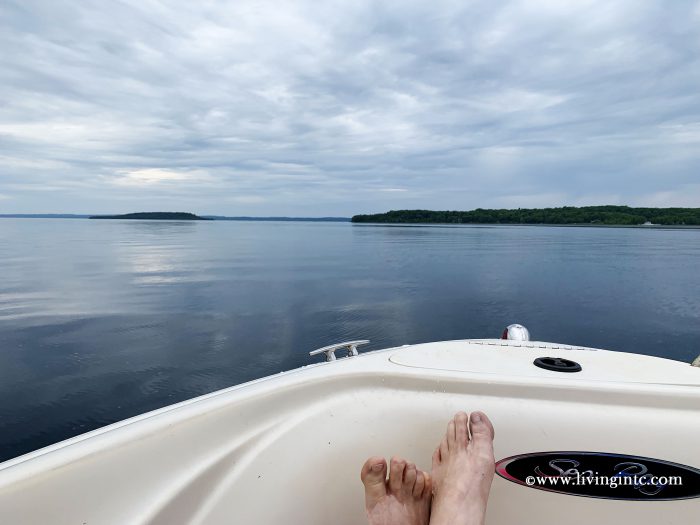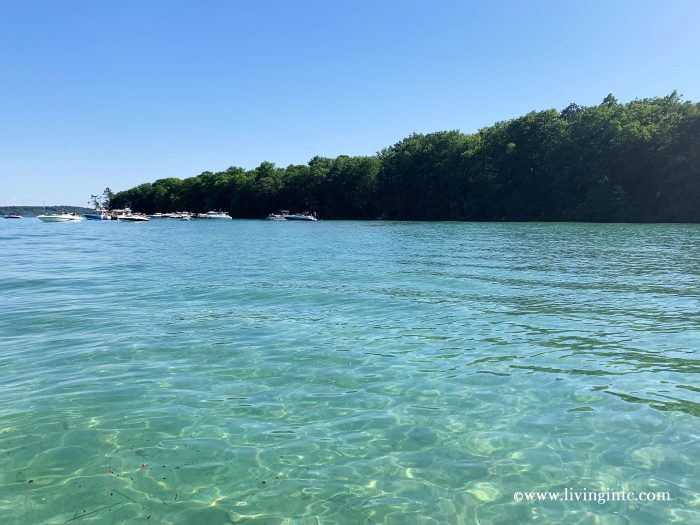 As you approach the island, you see the crystal clear water close up and other boats mooring in the distance. Then you notice this…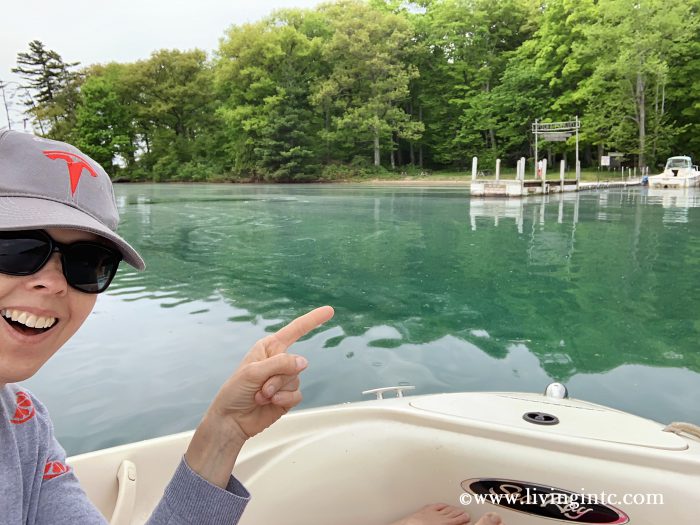 The island has a park ranger station with its own dock and boat. I was so impressed by this discovery that I immediately posted it on Instagram.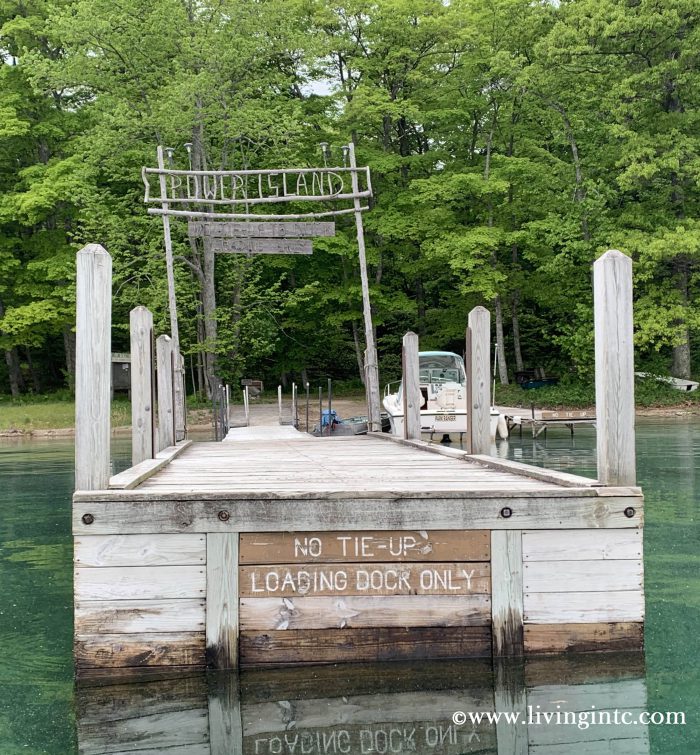 Boats aren't allowed to dock here, so in order to get on the island you have two options: Option 1 – Use your dinghy or Option 2 – swim to shore. Since our boat is the size of a dinghy, we choose Option 2.
As evidenced by these "swimmers", the water is shallow enough to walk to and from the island. The bottom is sandy with some smooth rocks, but you'll need footwear to hike the island.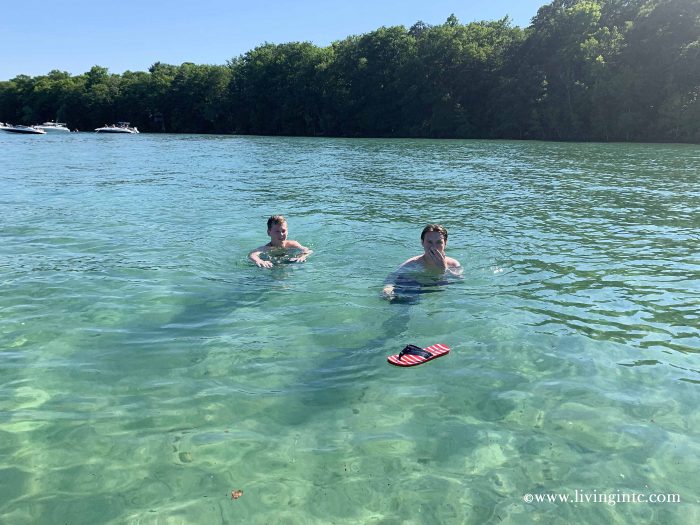 Once you reach shore via dinghy or your own strength, put on your footwear and start exploring! Flip-flops are welcome.
Here's the official dedication rock with more information. It was gifted to Grand Traverse County by Eugene & Sadye Power in memory of Glenn & Annette Power, thus the name. How cool is that? If it weren't for those fine folks, I wouldn't be writing this post. Thank you Power Family! We all appreciate and enjoy your gift.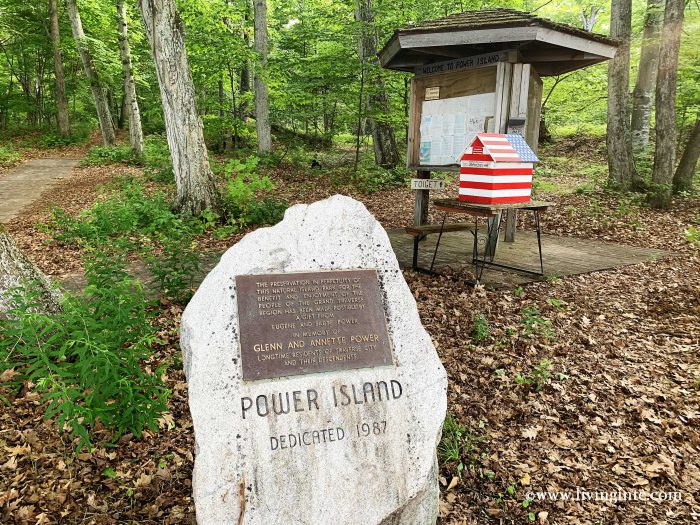 For about 20+ years, starting in 1917, the infamous Henry and Clara Ford owned it. If you aren't familiar with Henry Ford, he's the guy who developed and built the first 'affordable' automobile for the average, middle-class American. He was one of the biggest landowners in Michigan during his time (1863-1947). As a former General Motors employee and loyal pensioner, I can't believe I'm even mentioning his name. Then again, everyone is entitled to their own opinion and bad decisions. Ouch. I'm kidding. 🙂 I drive a Jeep.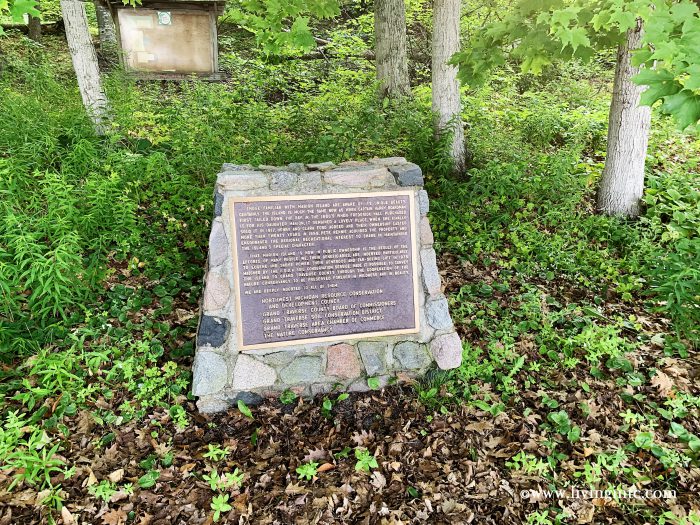 As if this 200 acre, uninhabited nature preserve isn't cool enough, they offer a free library.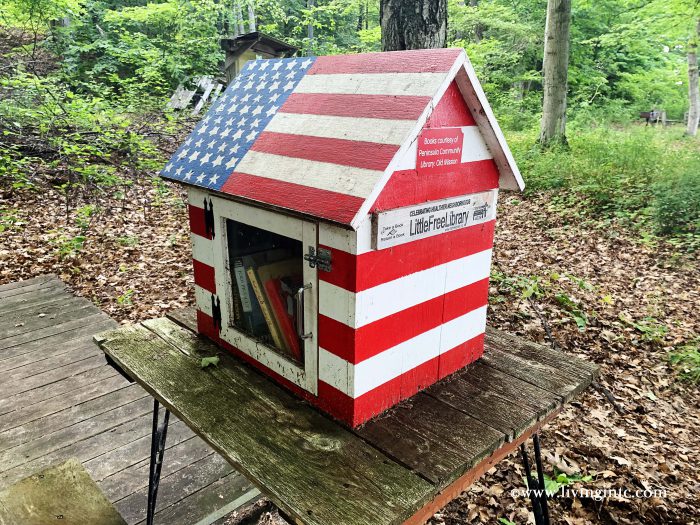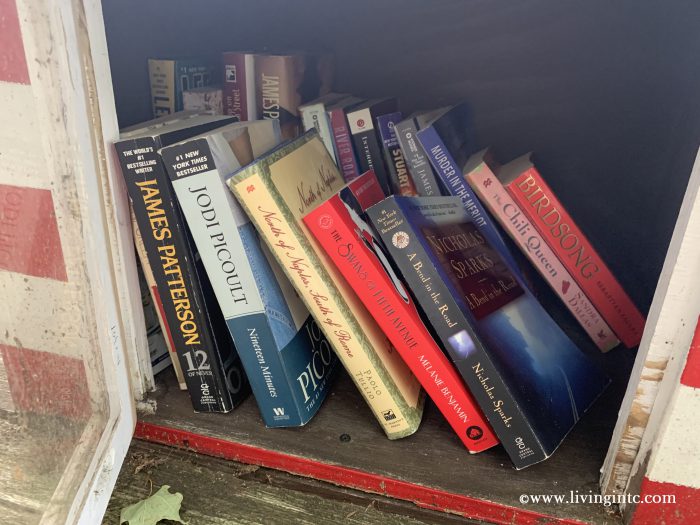 …and a site for birthday parties for those "non-winter" birthday kids.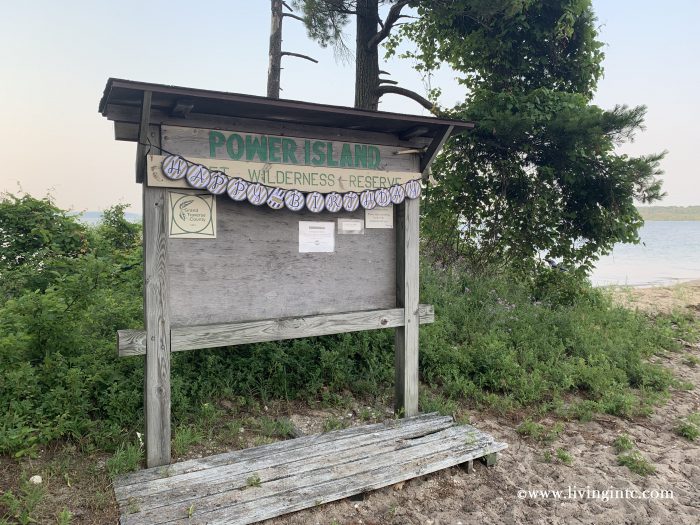 On the south side of the island there's a cool beach for swimming or rock throwing. Dogs and kids give it a thumbs up.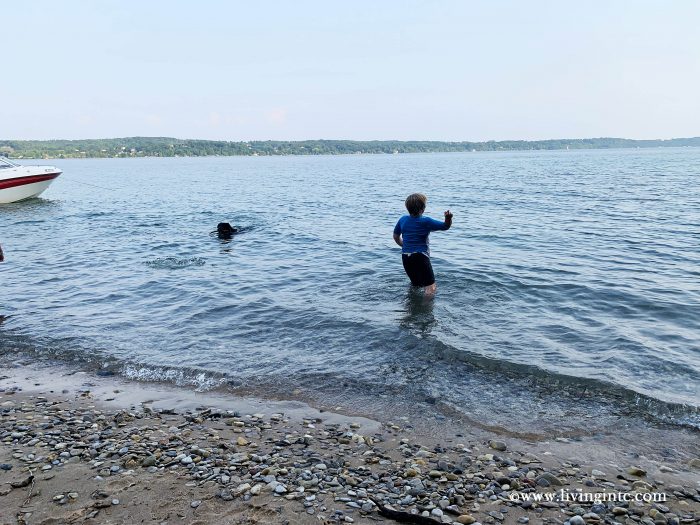 For those of you who like to hike or bike, there are 5 miles of trails with cool, handmade signs. I like the sign more than either of the aforementioned athletic activities, but again…to each their own.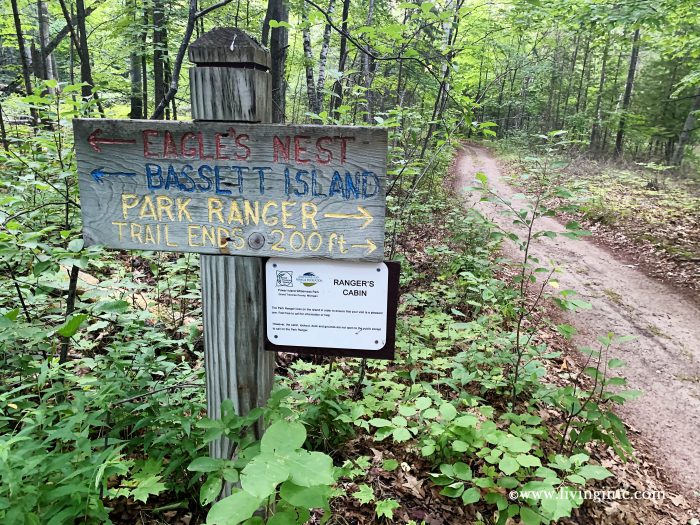 The island doesn't discriminate. You can arrive here by kayak, SUP, pontoon, sailboat or jet ski. Back in 2014, they offered a ferry service from Bowers Harbor but it was short lived.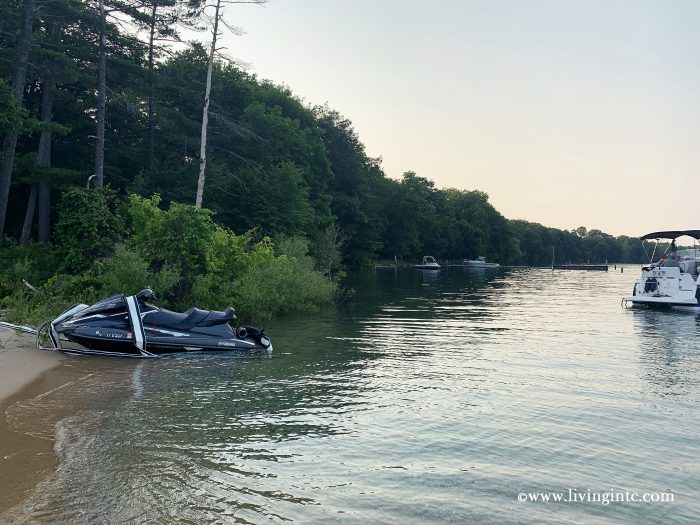 Next time you're in TC, check out this unique maple-beech forested island. It's a gem of a find.