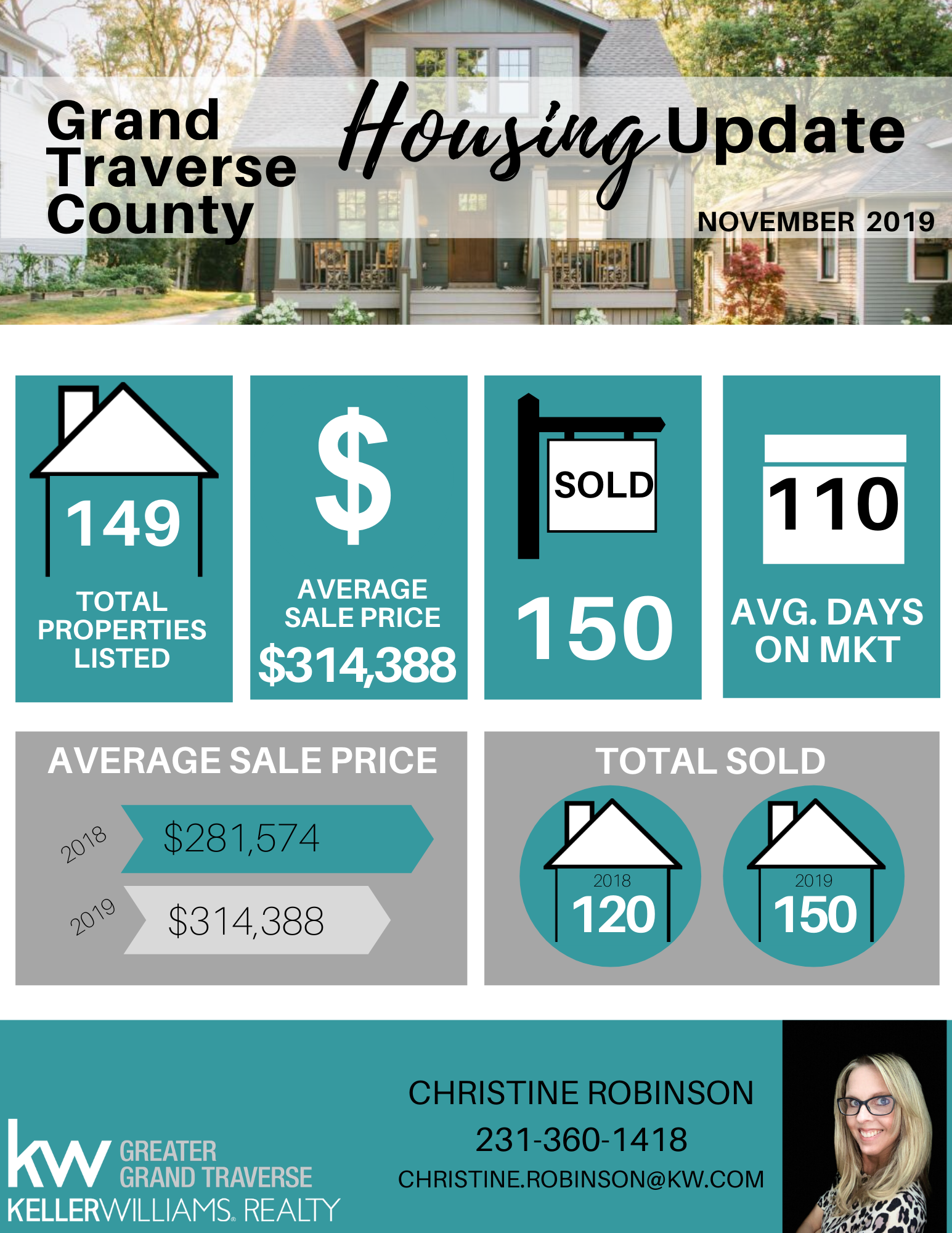 Fewer homes were sold compared to last month (150 v. 171) but the average sales price remained almost unchanged at...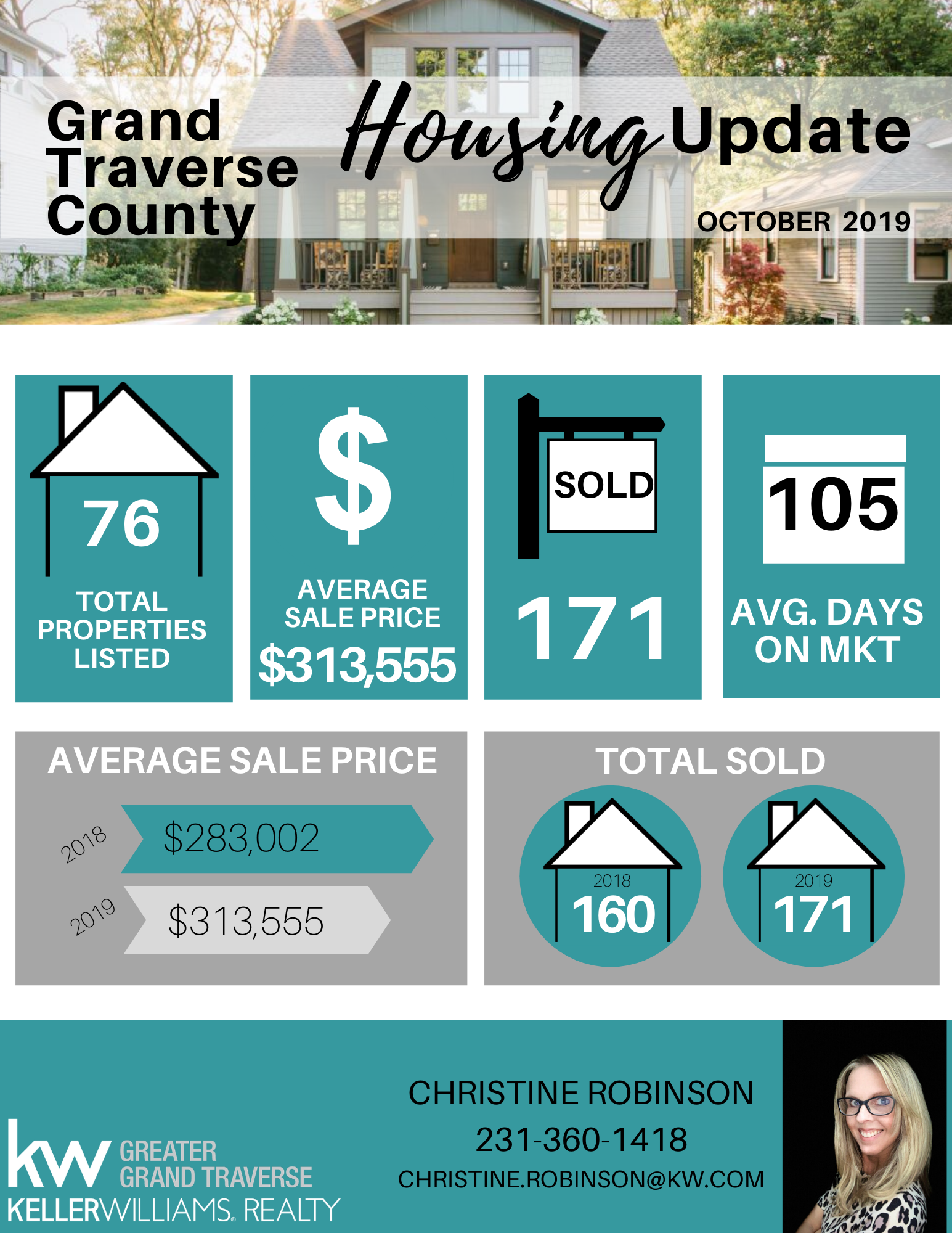 The average sales price for Grand Traverse County increased by 5.3% this month, bringing it up to $313,555 and the average days on market decreased to 105.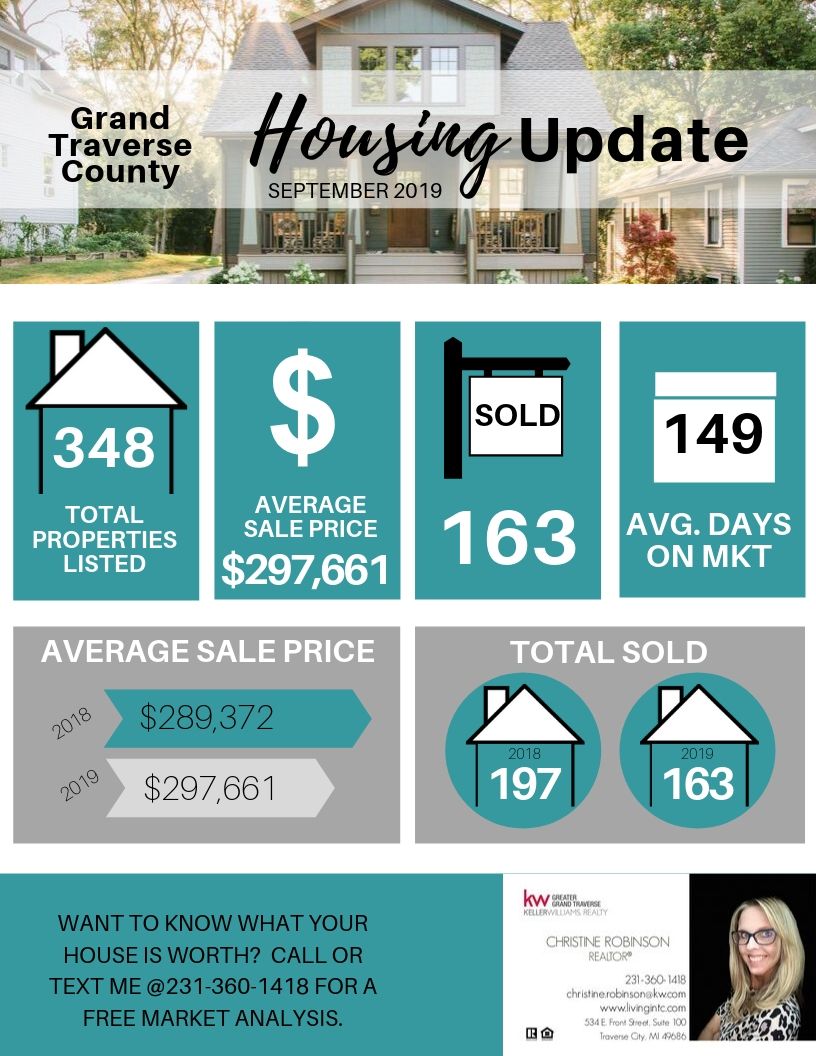 September proved to be a strong month for sales in Grand Traverse County with 163 properties sold. The average sales price dipped slightly from last month ($301,171 v. $297,661) but still 2.7% higher than we were a year ago.