When no one can agree on what to eat, go to The Little Fleet! The Little Fleet is a permanent gathering of food trucks located at 448 E. Front Street (Front and Wellington), downtown Traverse City.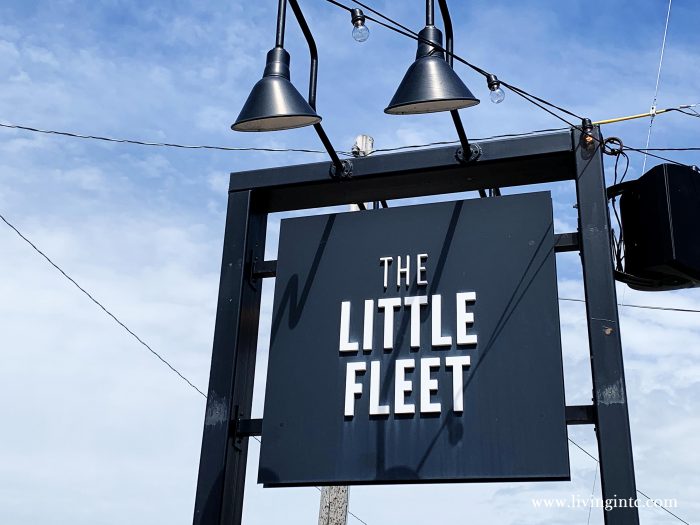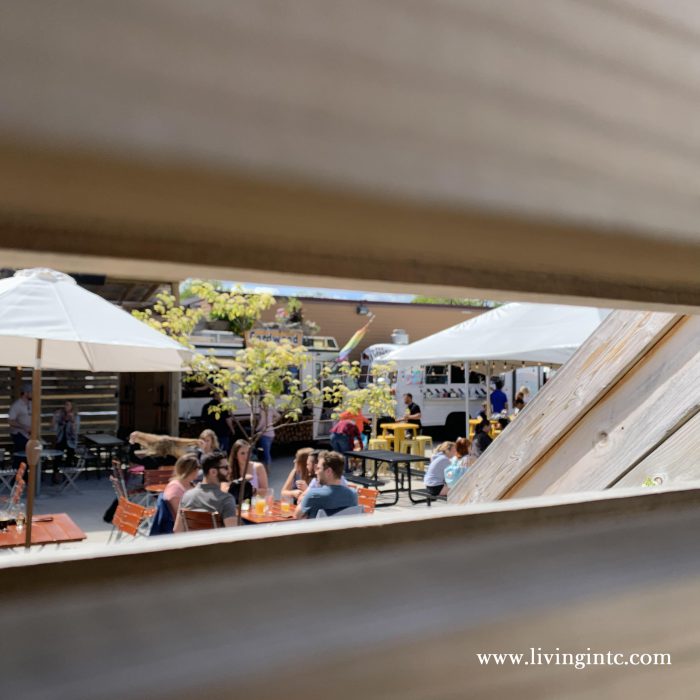 They even have a website www.thelittlefleet.com.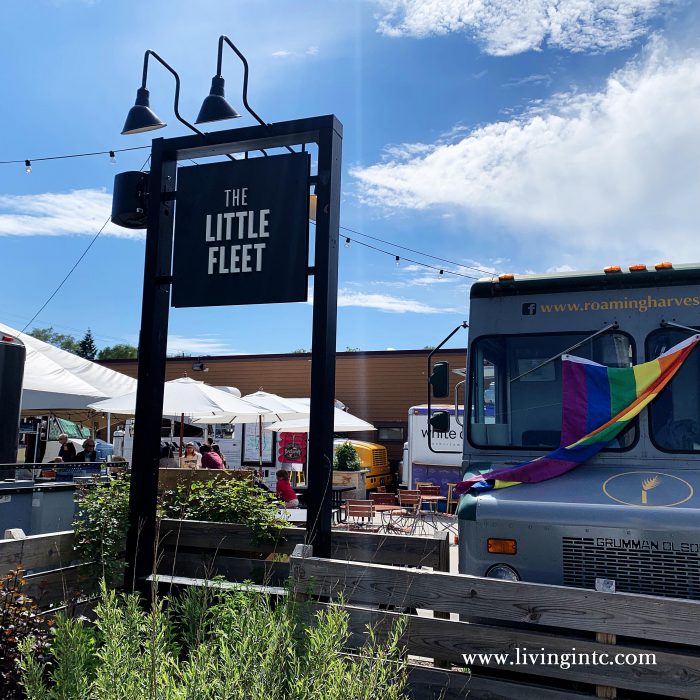 My personal favorite is White on Rice because this sushi-lover is missing her weekly spicy tuna roll from Mikuni's in Sacramento. White on Rice has a brick and mortar store in town too.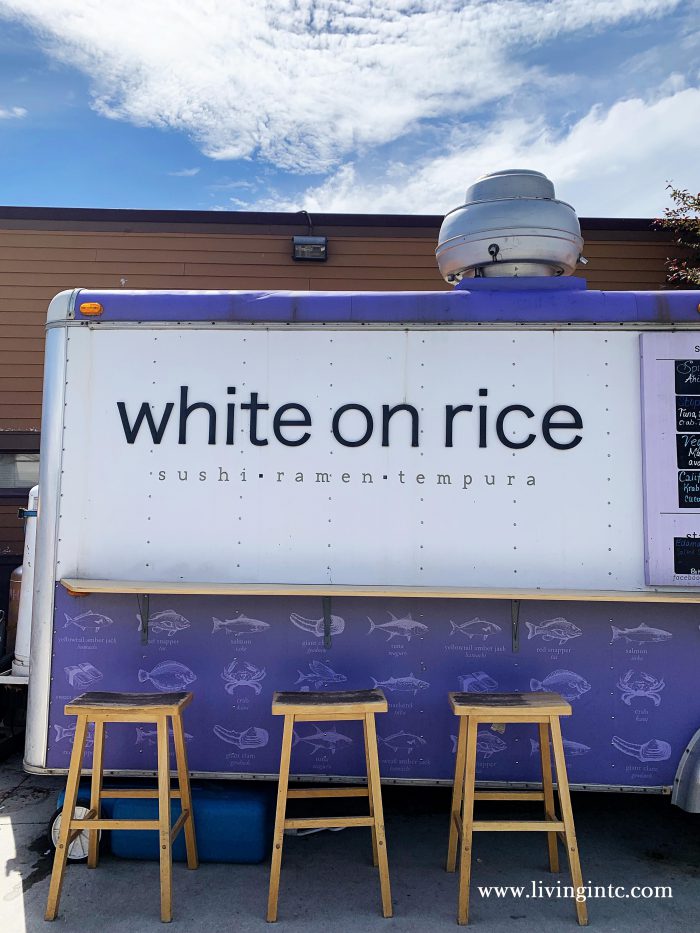 For you taco lovers (who's not?), check out Happy's Taco Shop. Their reclaimed wood chevron siding adds to the happiness.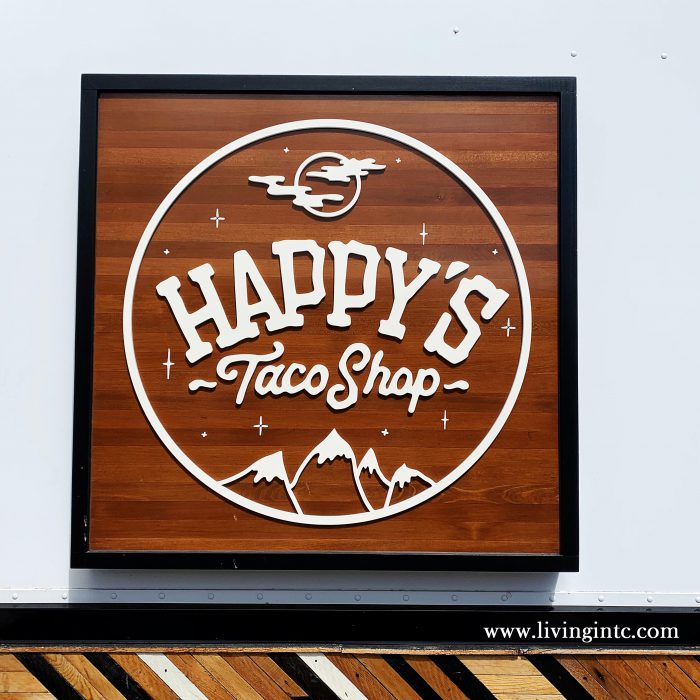 Haven't tried this place but it's next on my Little Fleet Bucket List. Stay tuned…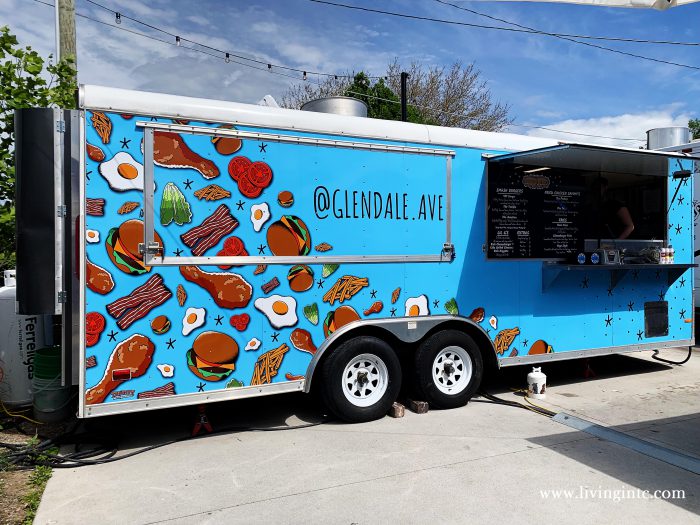 After a tasty meal, walk around the corner and say hello to Foxy. This town certainly knows how to fuse good food and great art. Nice Job.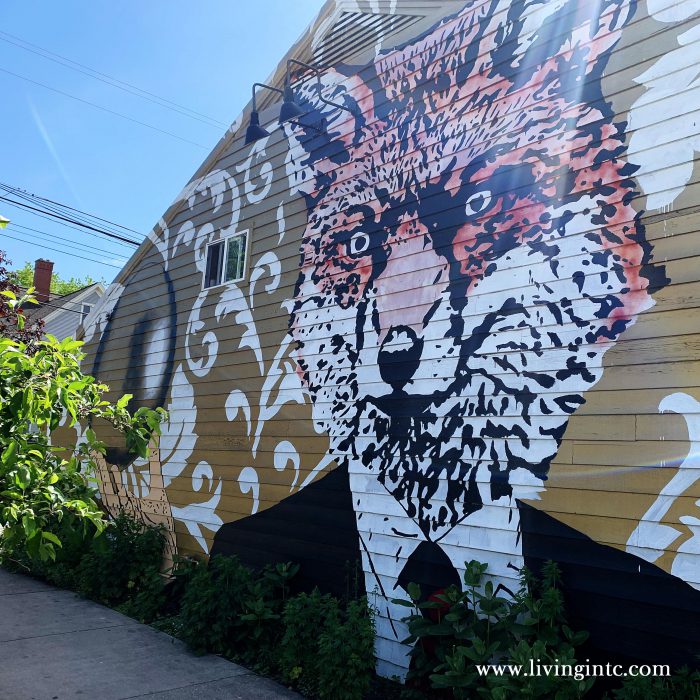 Foxy says "thanks for reading this post." 😉